What Is It: This is our most popular stack for women. Its simple and to the point. You take Burn to shed the excess stubborn fat, and take tone on top of that to lean your body out and use your existing fat stores for energy. These products are made just for the womens body and how their bodies function. Fitmiss will never add too many stimulants so you do not have to worry about feeling jittery. More information listed below:
             TYTE Upgrade: This is a supplement specifically for water loss. It is a month long supply so we suggest taking it a month before a show, wedding, pool party, beach day, etc... so you are at your leanest and of course, your sexiest state.  
REVOLUTIONARY 6 STAGE FAT LOSS SYSTEM
STAGES 1 & 2: ENERGY AND FOCUS COMPLEX
All Day Energy-LESS CHANCE OF CRASH*
Supports focus with its key thermogenic drivers.*
KEY INGREDIENTS:
Green Tea Extract, Caffeine Anhydrous, Yohimbine HCL.
STAGE 3: APPETITE REDUCTION & FAT METABOLIZER
Boost metabolism and help control appetite!*
Aids in the breakdown of fat molecules to be used for fat metabolism.*
KEY INGREDIENTS:
Raspberry Ketones, Glucomannan, Gymnema Sylvestre.
STAGE 4: PROMOTE POSITIVE MOOD BALANCE*
Helps balance mood and enhance well being.*
Contains both nutrients and herbal extracts that aid in the support of a healthy nervous system and a positive, balanced mood state.*
KEY INGREDIENTS:
Uva Ursi, Dandelion containing Taraxol & Taraxerol.
STAGE 5: WATER SHED DIURETIC COMPLEX
Helps eliminate "subcutaneous water" that contributes to a "soft and puffy" appearance—and that uncomfortable feeling which prevents you from wearing those jeans you want to wear.
KEY INGREDIENTS:
5-HTP, Panax Ginseng.
STAGE 6: ENZYMATIC MATRIX
Aids in break down with proteins, fats, carbohydrates and dairy products.
Enhances nutrient absorption.
KEY INGREDIENTS:
DigeSEB®, HemiSEB®, Peptizyme SP®.
How Much Caffeine is in FITMISS BURN: 100mg/Servings 
---
FAT METABOLIZER*
THE BENEFITS OF CLA
(CONJUGATED LINOLEIC ACID)
Supports weight loss.*
Promotes healthy metabolism.*
THE BENEFITS OF VIRGIN OLIVE OIL
Supports a healthy appetite level.*
Supports healthy blood sugar levels already in normal range.*
THE BENEFITS OF AVACADO OIL
Great antioxidant.*
Moisturizes hair and skin (promotes collagen skin levels).*
Burn
Tone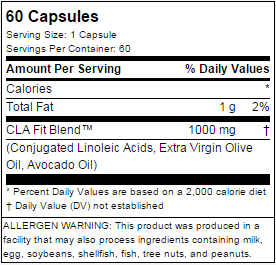 Tyte